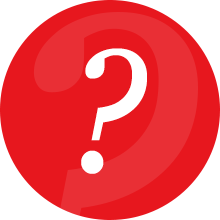 The type of motor trade policy you require is determined by the type of business you carry out. A Road Risks policy will cover you to drive vehicles that you do not own, for the purposes of conducting your business – whether it be buying, selling or repairing vehicles on a full or part time basis, working from home or from premises.  A Traders Combined policy is specifically for motor traders who work from premises, and can be tailored with a range of different cover options, including cover for material damage, business interruption, money, employers' liability, public liability, road risks, wrongful conversion and professional indemnity.
How can you be sure which of these options applies to you?
If you buy an 'off-the-shelf' product, does that mean you will get more or less cover than you actually need?  Ideally, you would like a policy that only gives you what you want, hence keeping the overall cost of cover down.
Certain covers are only required by certain traders.  If you run an MOT station, you might want to take out loss of MOT licence cover, in the event that something unfortunate should happen to stop you from trading successfully; but such cover would serve no purpose for your business if you only sell vehicles.  Likewise, vehicle sales businesses would benefit from wrongful conversion cover, insuring you if you happen to 'buy' a vehicle from somebody who is not its rightful owner after you have carried out relevant HPI checks.  Such cover would be useless to an MOT station.
How do you know that you have the right level of cover?
Picking the right motor trade insurance options for your business, given all the different options on the menu, can seem a bit bewildering.  How do you know that you have the right level of cover?  Because it isn't just a case of picking and choosing options to save money on your insurance – if you leave out cover that you require, you won't be able to claim on your policy should the worst happen to you.
Getting the right cover for you and your business is the key, and that's where the real value of a knowledgeable insurance broker such as Bollington Motortrade comes in.
It could even be the difference between your insurance policy being worthwhile to you, or not offering real value.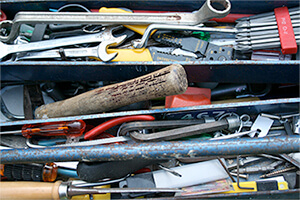 For instance, you may underestimate the value of your building(s), machinery, plant, tools or stock, and your motor trade insurance premium would look relatively cheap.  However, inaccurate valuations could lead to you being under-insured, with the insurer only paying out up to the amount you have valued them at if you need to make a claim, or declining the claim altogether.  Either way, you're left out of pocket.
Dealing with a broker such as Bollington Motortrade,  you will gain the help required to successfully identify the true value of the above, and you'll be able to safeguard your assets properly for their full worth.  You will also be able to get specialist advice on which insurance covers would be most worthwhile for your business, which covers you do not need at all, and which optional covers might be useful to you.  Overall, this value-added service could save you a lot of money in the long run.
Call Bollington Motortrade now on 01625 348068 to discuss motor trade insurance options that perfectly fit the needs of your business, or fill in our Quick Quote Form on this page.